The most awesome modern FE2 type game you're probably not playing... but should be.
Mic's Game:
(Watch this page for reports on Mic's adventures in playing Terminus.)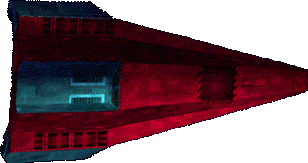 Okay, I was going to play this thing, honest - then I started messing with MS Space Simulator... So, I have been busy with that (and building a sub-section for it as well). Actually, Terminus and MS Space Simulator together make an excellent near total replacement for FE2! Well, The last time I was playing Terminus this was my first ship named - Archangel (of course). She's sporting my custom fleet coloring scheme... nice huh?