Menu

Introduction


Description


Graphics


Downloads


VRS2


Hints & Help


Reviews


Forum


Misc.


Links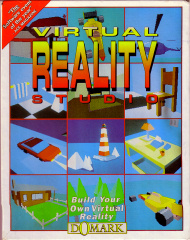 What's it all about?
Basically, you place and adjust a collection of simple 3D shapes and make complex objects and environments. The objects can be programmed to interact with the user. You can build out multiple areas as well as a custom interface. Output can be compiled to small stand-alone packages. The building and testing process all works rather seamlessly within the confines of the program's environment.

You can have a nice look at the back of the box, and read what it says about the program as well as review the pictures (here).