Menu

Introduction


Description


Graphics


Downloads


VRS2


Hints & Help


Reviews


Forum


Misc.


Links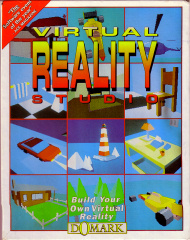 Graphics and Screen Shots
Okay, this is a 1991 product - so we are dealing with nifty VGA graphics in beautiful 256 colors. Now don't get that nose in the air... some of the best games and programs ever produced were done in 256 VGA - never to be surpassed!

You can create an amazing amount of detail within this environment, and it is of a managable level. Also, there is quite a bit more to do here than just build and admire. The 256 pallette and a some basic artistic skills will yield impressive results. A little time in this world and you may actually prefer it. Look (here).