Menu

Introduction


Description


Graphics


Downloads


VRS2


Hints & Help


Reviews


Forum


Misc.


Links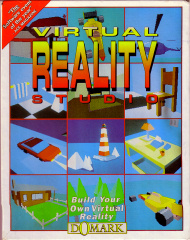 VRS Hints & Help
Got questions on running Virtual Reality Studio? Need a tutorial on something? Get help here...

The initial problem most users will have with VRS and its output, is that it just runs too fast on your system (clicking the navigation buttons causes rapid / too much movement - easily noted via the right and left rotation arrows). This will happen with most all newer computers as VRS was designed in the early 1990s.

Have no fear, you can solve this issue and perhaps many others by visiting the (VRS Help Desk).